Frequently Asked Questions
What can a professional organizer do for me?
A Professional organizer can provide ideas, and
information to help you become more in control.
We can show you ways to conquer the clutter and
paper deluge, providing you with time management
tools and develop a system with you for staying
organized. These systems can help you reduce stress;
increase your productivity freeing you to spend the time
the way you want to.
I've always been disorganized; it takes so much time.
With expertise, compassion, creativity and a good sense
of humor
Organized By Terri
can teach you the basic
principles and processes of organizing. We can teach you
how to
maintain
your new systems once they are established
with practical techniques for you to stay organized.
I am concerned about what you will see in my home.
Will my sessions with a professional organizer be
confidential?
Yes, as a NAPO Professional Organizer, we are
aware of the high level of trust placed in us by our clients;
all of our work is confidential. We can provide you with our
confidentially agreement at the time of our consultation/assessment, before the project begins. Photographs taken
before the work begins and then afterwards, and no names
are included.
While working with Organized by Terri you will find them of the
utmost integrity, honesty and confidentiality.
How much does a professional organizer charge?
Fees for a Professional Organizer may generally range from $55 an hour to $200 an hour. Additionally, a fee may be added based upon travel outside of central location such as a 30 mile radius.
The Organized By Terri Fee schedule is equal to years of organizing experience and the cost of our services are as viewed as an investment in the way you choose to live an organized life!
SEE OBT Special package deals for the current
month on our Services page. Call for Details.
Contact Terri-972-821-7737
Email: terri@organizedbyterri.com
Do you charge by the hour or by the project?
Organized by Terri charges by the hour and has a four-hour
minimum. However if we are working separate from the
client, they may opt for us to work the entire day. We will
customize a schedule that fits your needs.
How long will it take to organize my home?
As each organizing project is different and we are trained to help
the process move along in a timely manner; the amount of time
it will take us depends on a few things:
Your availability to work

How much stuff would you like to get organized or size

of project/space


How quickly you can make decisions as we work through

with the right questions about your stuff.
Do you have any package deals?
YES, we do offer package discounts for bulk session
packages. All session packages are priced in such
a way as to give our clients the best possible pricing
and scheduling priority.
How much does the package cost?
Every client is very different, therefore pricing
depends on your needs, the number of hours purchased
and the number of consultants required for your project. Call to find out more!
What can I expect when I hire Organized by Terri?
You can expect appointments to fit your needs when you
work with us. We will walk through the home with you for
the consultation and if you agree to start organizing, we will
schedule our first four-hour session at that time. We will
determine together what your priorities are for the
project and what your goals are.
How does the process work once you come into
my home or office?
I will bring the necessary supplies to start sorting the items
that need to be organized. The client normally is included in
this process but is not required. Office organization is generally going to be two seperate areas of interest. One- the space and storage areas will require planning and design and two, the paper of the office which will require blocks of time to sort and purge old files. We will then set up a new and current filing system for your home files or home work files. A system for processing your paper as it comes in and teaching processes that require time management skill sets to maintain them.
Since I've tried on my own to get organized, I've
purchase some organizing bins and products.
What should I do with them if I hire you?
As a Green organizer, during the process, we will sort your
stuff and assess what we are keeping. We will treat your
items as the first'store to shop' from, and then see if your
items will fit into the project. Those items that don't work,
if newly purchased can be returned or used in possibly
another area to be organized. Our experience shows that many items can be repurposed for achieving organization and purposely making the areas functional as well as creating a peaceful environment in which to live. Any product that is needed will be decided upon together and can either be purchased by our company or if you like,
give you a list to do the shopping
yourself. For your convenience, and because our clients don't know what to shop for, we can do the shopping and
we charge our hourly rate for shopping.
Those purchased products are given no additional up charge.
When you are ready or have additional questions, contact us:
Contact Terri-972-821-7737
Email: terri@organizedbyterri.com
Let us be your organizing partner and get you 'Organized to the 'T'!
All Major Credit Cards, Cash, Credit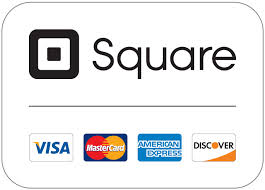 D/FW and Surrounding Area
Allen, Anna, Colleyville, Coppell, Denison, Denton, Flower Mound, Frisco, Gainesville, Gunter, Lewisville, Little Elm, Lindsay, McKinney, Melissa, Murphy, Plano, Prosper, Richardson, Roanoke, Sherman.
"Creating Personal Designs for Effective Style and Organization"TM